Pictures define and dominate almost every aspect of social media and the reasons are endless as to how and why they do. Here are just a few ways in which online photography can impact the use of social media in both a negative and positive light.
It may sound quite brief about what I mean when it comes to 'how imagery impacts the use of the internet' although, I'm sure many thoughts already come to one's mind. In a positive light, I feel that there are many types of visual websites out there that can influence the artist in myself and many people out there who also look for creative inspiration and not to mention motivating humour.
We can find the most obvious examples being Instagram, Pinterest and Tumblr where you can simply find interesting images of well… anything that comes to mind, from your favourite food interests to wonderful and beautiful landscapes you might love to one day visit.
A lot of positivity and entertainment can be found on these websites along with countless others and Instagram would be quite a favourable place where I'd often visit to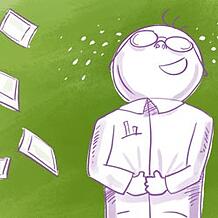 find enjoyable and funny pictures that would effectively make my day sometimes.
These sort of websites allow all kinds of people and talent to be viewed by society in an intangible way which is quite phenomenal when thought about. Pictures can so easily be shared and spread over social media which can sometimes lead to viral attention-
This is why it is important for the likes of photographers to become publicized on social media websites, as it allows for them to share expression and complete freedom from their content by capturing moments and sharing it with the entire world, which in my opinion is quite incredible, especially when you're truly passionate about the work you create.
So much can be said as to how photography can influence how people think or feel towards a picture online in any context. On an even deeper level of understanding how images can impact a persons mind there are psychological reasons of why it is dominated all over social media.
Professional work can be exposed and appreciated at the cost of nothing. For example, media press and viral images are one of the most interesting.
Strong images that have stories behind them, for example what news reporters portray online can cause upset and uproar in the minds of the public. Here are a few images that successfully gripped my attention as well as the worlds, when it came to a shocking in the moment pictures taken by news reporters.
This first image was taken by a reporter named Carol Guzy who captured this moving picture of Kosovo refugees. The image portrays a two year old boy called Agim Shala who is being passed through a wired fence to be reunited with his family in Kukes, Albania. It is an extremely powerful photograph that became Guzy's award winning photograph in 2000 as it touched many people around the world.
In 2006, Israeli authorities ordered the evacuation of illegal outposts, such as Amona. Oded Balilty is an Israeli photographer for the Associated Press who captured this extraordinary image of the evacuation that degenerated into violent and unprecedented clashes between settlers and police officers. "The power of one" image shows a brave woman rebelling against authorities and as you can expect the photograph became extremely controversial.
The brave woman in this image was a 16 year old Jewish settler  named Ynet Nili who claims this picture is wrongly represented as 'art' as she tries to stand up for the people of Israel. In contrast to the illusion of strength she holds here, she explains that shortly after this photo was taken, she was brutally beaten by the police. Nili perceived the photograph as being  "disgrace to Israel". 
From these two strong images we learn that photographers have the unlimited power to capture and spread  gory war images or horrifying events all over the internet that might haunt the eyes of people who did not want to see it in the first place.
For the viewer it can hit emotions or imprint an image that can stay in the mind because of the dark side of the internet that is perhaps too easily available?
Traumatising images are constantly being spread and there are a countless amount of reasons that should dictate why it should not be so easily accessible. Deborah L . Davis has written an extremely interesting blog an how exposure to the dark side of online imagery, especially violence, can influence the unwanted thoughts of the viewer (for further information please follow this link: https://www.psychologytoday.com/blog/laugh-cry-live/201312/protect-your-brain-images-violence-and-cruelty).